Simplified Authorization for Yacht Fuel in the Galapagos
Reliable yacht agents streamline the process to request entry for refueling.
Get Started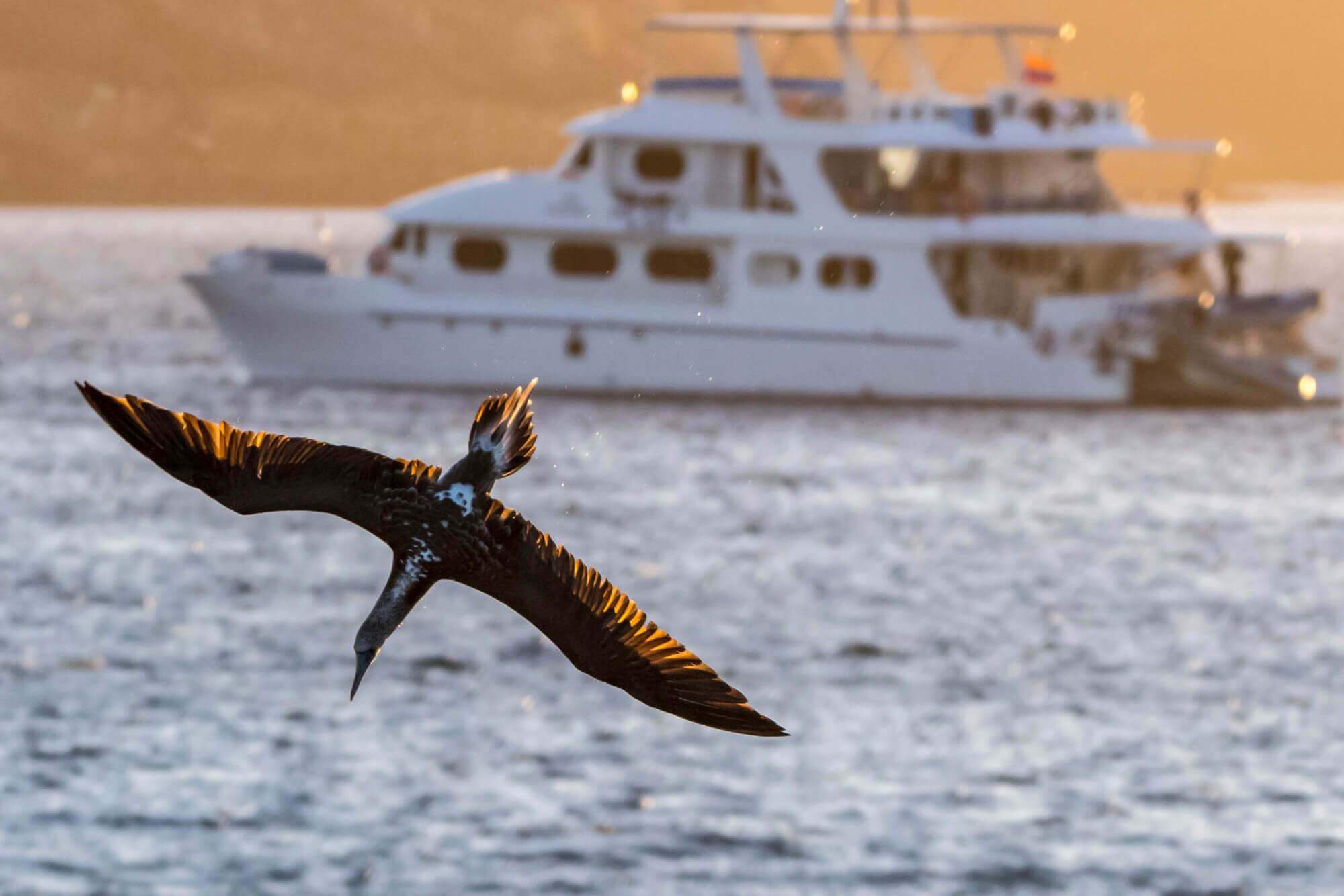 Yacht Fuel in Galapagos - What you Need to Know
Yachts and sailing boats of all sizes can request an entry permit for the purpose of refueling. No Galapagos cruising permit is needed, but special permission must be requested in advanced. Y.A.G offers timely and reliable yacht fuel coordination services for vessels of all sizes. We aim to make the process smooth and organized to fit your itinerary.
An official "fuel code authorization" is needed for each vessel.
The authorization and fuel request process must be handled by an agent.
Fuel prices change every month.
The exact amount of fuel must be requested in advance.
It's not possible to buy more than what was requested or leave fuel behind
Why is Special Permission Needed for Refueling in the Galapagos?
Limited fuel is available in the islands and it is managed by an Ecuadorian state-run company. "Fuel code authorization" is required for a prices amount of fuel requested.
How do Agents Assist with Requesting Yacht Fuel in the Galapagos?
Authorized personnel, like Yacht Agents Galapagos are required to manage the yacht fuel request process. Your agent is responsible for organizing and preparing the proper paperwork. Then, the agent submits registration documents for your vessel through the government of Ecuador.
Once registered, this "fuel code authorization" enables the agent to request the exact amount of fuel needed for your vessel and itinerary. Then, the agent works with yacht  fuel brokers to secure the order. Finally, the agent will schedule fuel delivery for your yacht
When Can Yachts Refuel in the Galapagos?
Fuel delivery is available every day of the week, all year - 365 days a year.
How Long Does it Take to Get a Yacht Fueling Permit?
It can take from one up to three business days for the fuel code authorization to be issued for use in the Galapagos Islands. Refueling can be arranged as soon as  authorization is obtained.
Yacht Fuel Stop in the Galapagos
Our comprehensive yacht fueling services for vessels visiting the Galapagos include:
Entry permit
Immigration clearance for crew and the vessel
Submission of the required paperwork to the government agencies
Official representation by the agency for all formalities
Full assistance and support
Emergency assistance
Fuel delivery services
YACHT FUEL GALAPAGOS - BALTRA STATION
The single fuel dock in the Galapagos is located in the Aeolian Bay on the island of Baltra.
YACHT FUELING
Fueling is delivered through two ex-pipes. One is 25 meters with a flow of 250 to 450 liters per minute. The other is 35 meters with a flow of 100 to 250 liters per minute.
DOCKING
The main dock of the fuel terminal is 260 ft in length and 32 ft deep at high tide. Dockage is available stern and alongside. Camlock fittings are 2 and 3 inches; male and female are both available.
Baltra Island 0°26'10.8"S 90°17'07.0"W
Yacht Fuel Galapagos Request